The temperature is starting to drop and the leaves won't be far behind - fall is here!
Fall also means...football! We kicked off the season with a Seahawks party in the theater. Our friends from Atlas Networks treated our residents to snacks and endless pizza.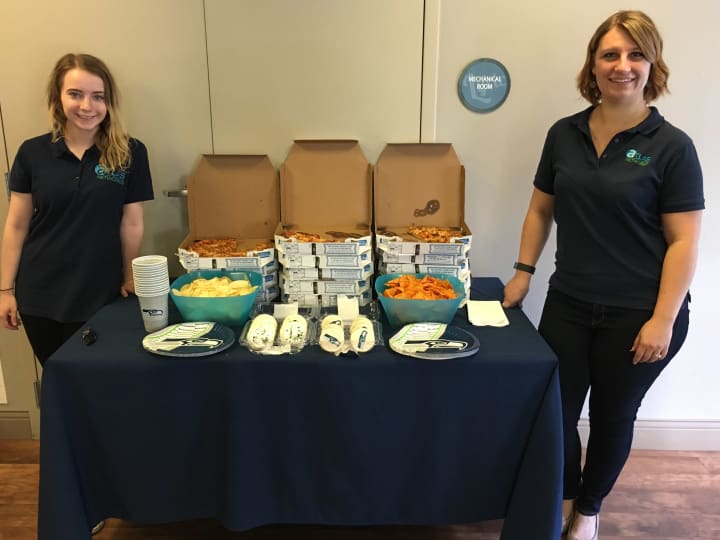 We were disappointed with the outcome of the game but we're looking forward to winning games and more winning events at The Lyric!
Next up was a coffee and doughnut morning. Residents started a crisp Sunday morning with hot coffee and a sweet treat. 
This was also a Pillar Passions event - each quarter we partner with a different charity to raise funds and awareness. During this time we provided the opportunity to donate to Folds of Honor.  Folds of Honor provides educational scholarships to the military families of America's fallen or disabled service members. Thank you to our residents for their generosity and support!
Happy fall!